San Pedro de Alcantara (incorporating Nueva Alcantara) is the new gem in Marbella's growing arsenal of amazing places to visit. It has expanded from a small fishing village with a mostly Spanish community to a large cosmopolitan town, attracting people from all over the world.
With the underpass taking traffic away from the town centre and the brand new bloulevard area with it's parks, leisure facilities and restaurants, people flock here on a regular basis to enjoy this regenerated town. Read more about San Pedro de Alcantara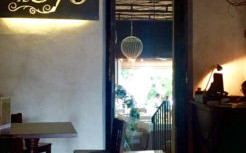 One restaurant in San Pedro de Alcantara that we had been meaning to visit for simply ages was Restaurant 1870. Many of our friend more ...